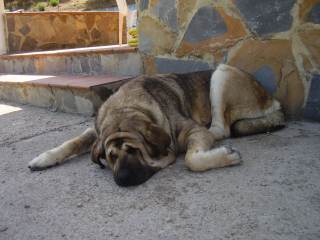 Sandy (mastiff) guarding the ranch.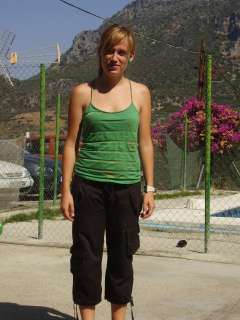 Lydia - Antoios beautiful daughter.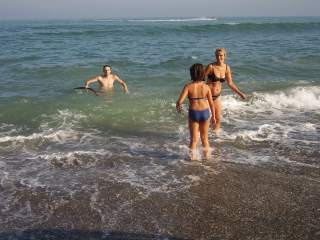 Génesis (the son) Anay (youngest daughter) and myself in the Medeterranian.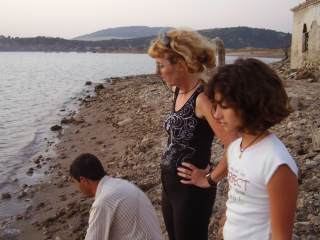 Antonio, Paqui (his wife) and Anay.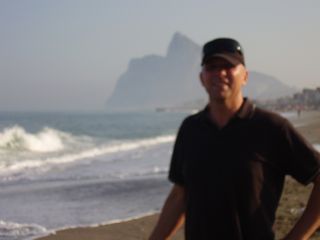 We went to the seaside - you can see Gibraltar in the background.
Lidia and Génesis in their apartment in Málaga, when I went to take Chilli home. They both studies at the university.